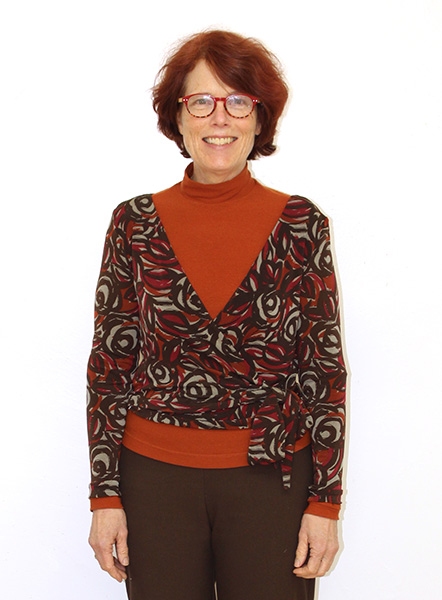 As part of my Fall/Winter sewing plans, I wanted to make a layer that wasn't a standard button up cardigan. I have the Seamwork Elmira ballet wrap top pattern and decided to give it a try. The Elmira is a cropped, fitted ballet wrap with 3/4 sleeves and long ties. Two examples that got me interested in trying the pattern are Meg at Cookin' & Craftin' and Sewrendipity's on instagram. You can see lots more examples on Instagram here.
I haven't had much luck with Seamwork patterns in the past. Both woven pieces I attempted required a lot of fitting changes and I gave up on them. But this is a knit, so I thought it might be more forgiving. Most blog posts I read about the pattern didn't mention fit issues, but before I cut into my expensive wool jersey, I tried out the pattern with some left-over ITY in my stash.
I made a few changes before I cut my fabric:
1) Lengthened it 2″ as it seemed awfully short
2) Lengthened the sleeves 2″
3) Shortened the ties.
4) The front of the wrap is 2 layers but the back is only one. The back neckline is just folded and stitched. Lots of other bloggers complained about this, so I made the back 2 layers as well.
Once I had the pieces cut out, I used some lightweight fusible interfacing on the shoulders and neckline so they wouldn't stretch out.
The instructions were good and the construction straight-forward. I did most of the sewing on my serger.
Here's the picture Seamwork uses to show off the Elmira. Mine looks very similar (except for the long ties), but if I was to make this again, I would go up a size, to to get more front coverage, like Meg does here.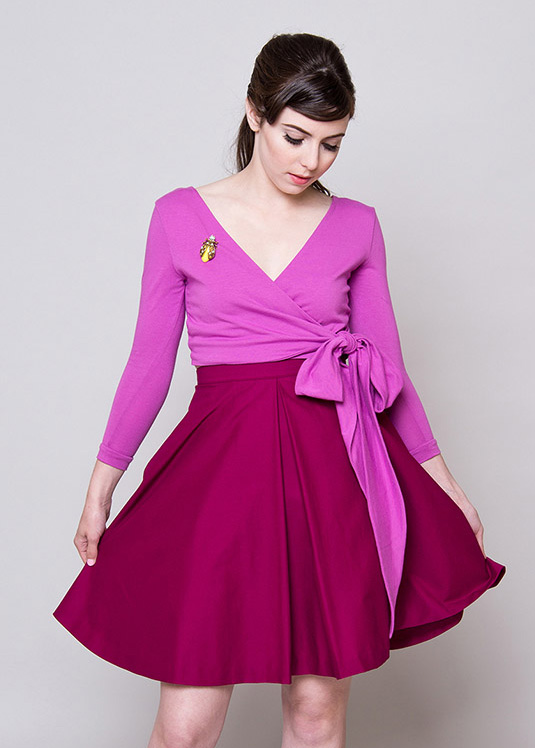 Looking at all the Instagram examples, I think the wrap looks best over a dress. I've tried it with my turtleneck tucked and out, and I prefer the shirt out.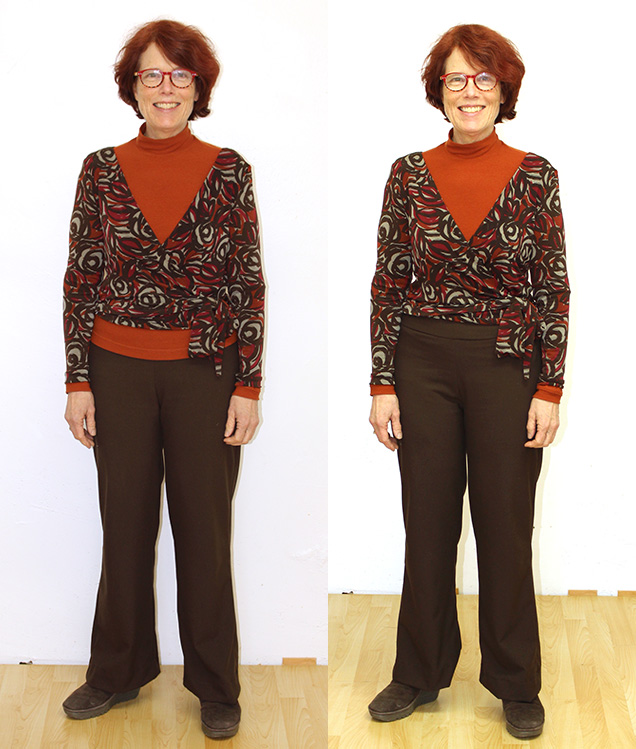 Seamwork Elmira wrap top, True Bias Nikko turtleneck, self-drafted pants
I'm glad I made this up in the ITY before committing to my plan of making it in my merino jersey. I'd rather have something a bit longer. Here are 2 other patterns I'm considering: the Cashmerette Appletop wrap top hack (below left) or the Trish Newbery wrap cardigan (below right).