On my sewing list this fall is a navy jacket that I can use for layering. I wanted a utility-type jacket and decided to use a free pattern from the Fabrics Store, the Paola Workwear Jacket. It's described as "featuring a straight boxy fit, four large patch pockets and flat-felled seams for sturdiness." Here's the technical drawing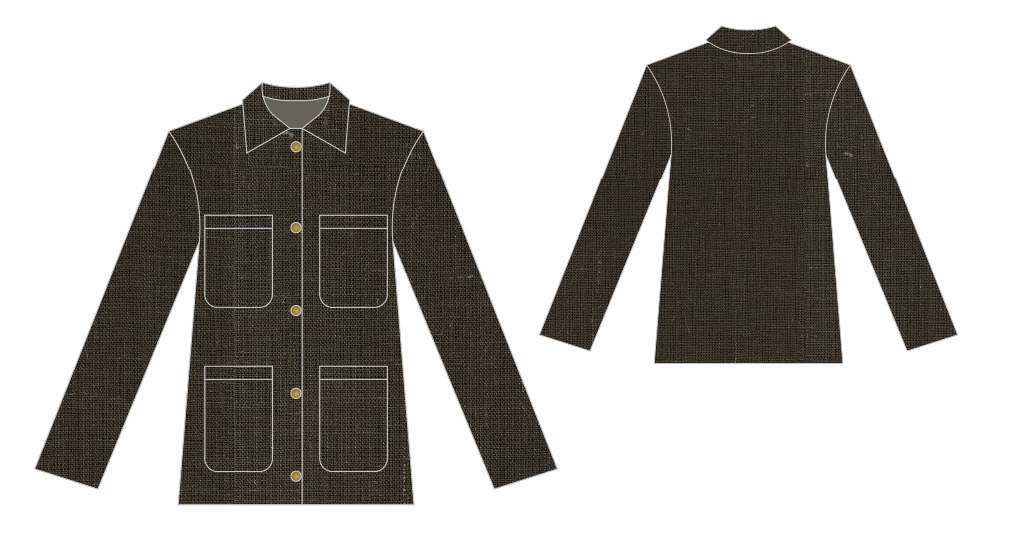 You can see other sewists' makes of the jacket on instagram
I knew I was going to crop the jacket, so I made a muslin to check the length and the pocket placement. I made up a small based on the finished measurements (I'm 35 bust, 29 waist). After taking 5 inches off the bottom of my muslin, the 2 vertical pockets weren't going to work — not enough space. So I drafted a larger pocket that would hold my phone. The other alteration I made was to add a seam down the back for a bit more interest.
I bought a dark navy brushed denim from Blackbird Fabrics, as well as an edge stitch foot for my sewing machine, to help with the double stitching on the pockets. I've not made jeans or done much top stitching, so I did some experiments before getting started. Coincidentally I read a post from Claire about making a denim jacket and she recommended hammering down the flat-felled seams before top stitching. This tip made my job much easier! On Instagram, someone mentioned she top stitches with a triple stitch and regular thread. I liked my experiments with that method — it made the top stitching, which matched the color of the jacket, stand out more than using top stitching thread. If I was using a contrasting color, my experiments told me to use a thread that matches the jacket in the bobbin and the contrast for the top color. This made the stitches stand out a lot more than using the contrast in the bobbin.
The instructions are spare but good, although the pattern pieces don't mention cutting interfacing for the facings and collar, but the instructions assume you've cut & applied them.
Here's my jacket in action: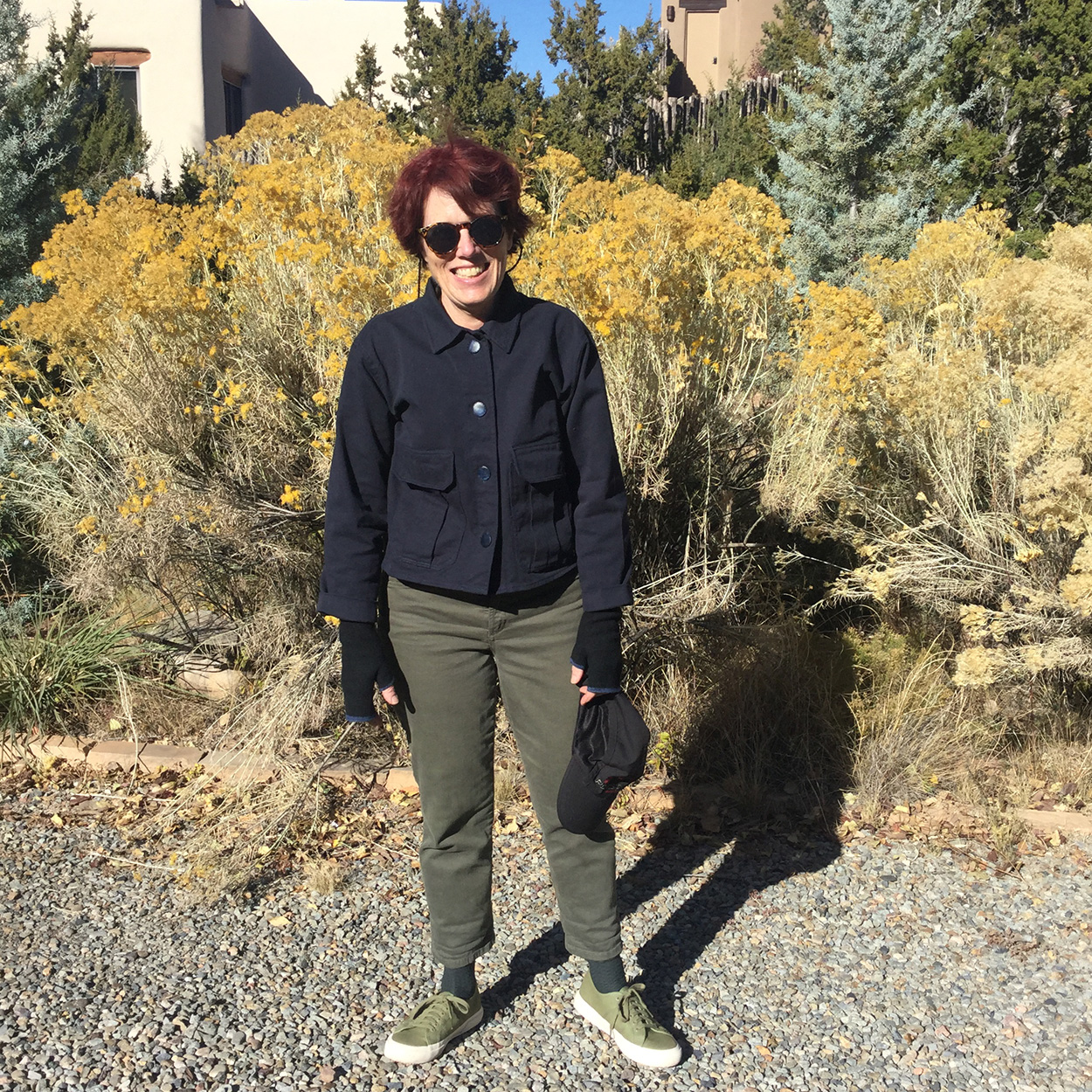 I'm pleased with the buttons I found on ebay — they are navy with a what looks like top stitching around the edge.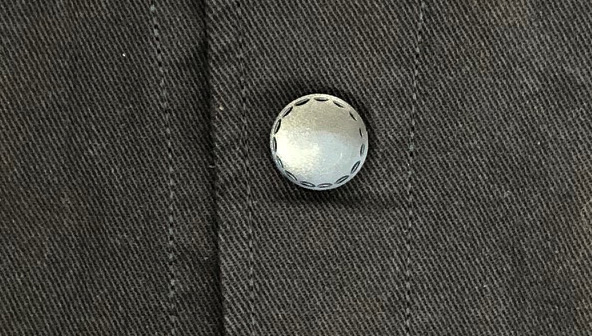 One more picture: