The New Look 6106 skirt is one of the bottoms I've made for the Great Module Sewalong.
I've made this skirt several times, but decided quickly I didn't like the pockets. I couldn't get them to lie flat but the real problem was they didn't accommodate my iphone. Here's the pattern.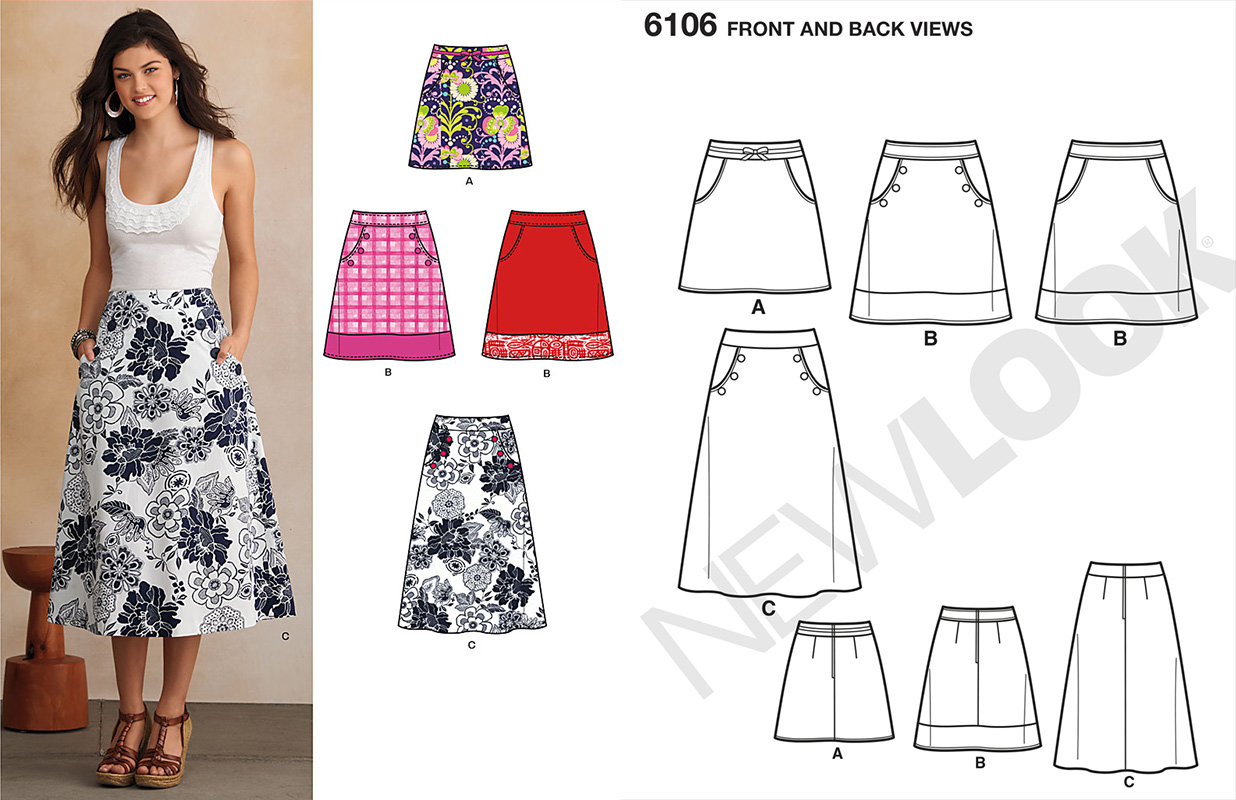 I made the skirt without the pockets, but missed them. Then I saw a Vogue sewing pattern of a Rachel Comey skirt with pockets in a horizontal seam in the front of the skirt.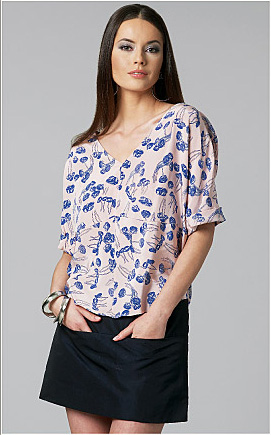 Vogue 1247
It's Vogue 1247, unfortunately out of print, but lots and lots of sewists have made it and blogged about it. There are many photos of how the pockets are attached — for instance this post by Diary of a Chainstitcher.
Here's what I did to modify the pattern: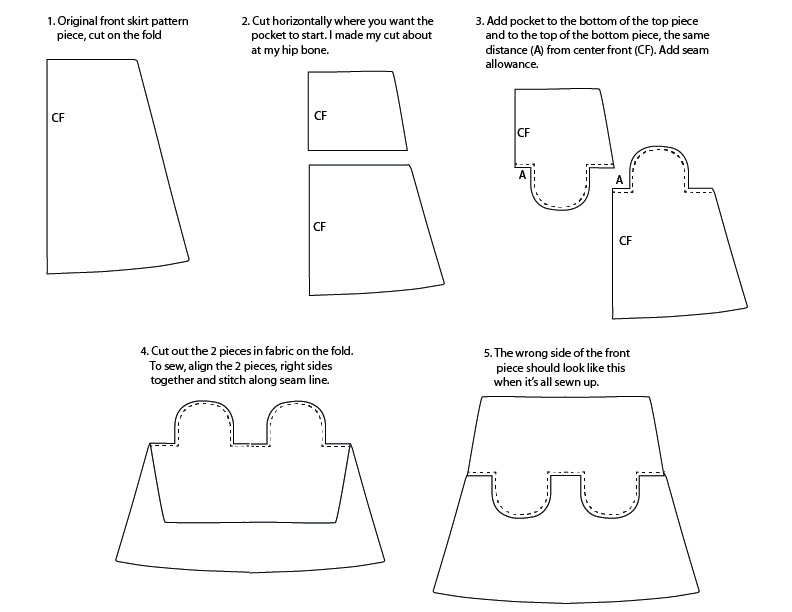 Here's the first one I made, as a test, using a decor corduroy fabric remnant I got at Joann. As I look at the picture, I probably should have moved the pockets down a bit, but in reality I only use them for my phone, not my hands!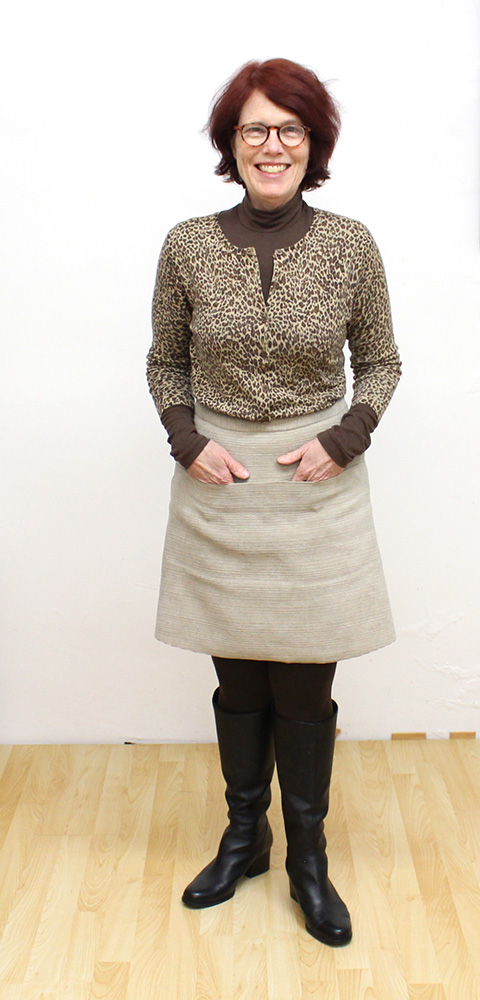 And here's the one I made for the module sewing challenge. The fabric is an olive ultra suede from Gorgeous Fabrics. I underlined it with silk organza, so the hem wouldn't show (I hand stitched the hem to the organza rather than the ultra suede). The suede is a bit sponge-y and the side seems didn't lie very flat, so I also catch-stitched the seam allowance to the organza, which made them behave much better. It's also lined, so it won't stick to my tights.