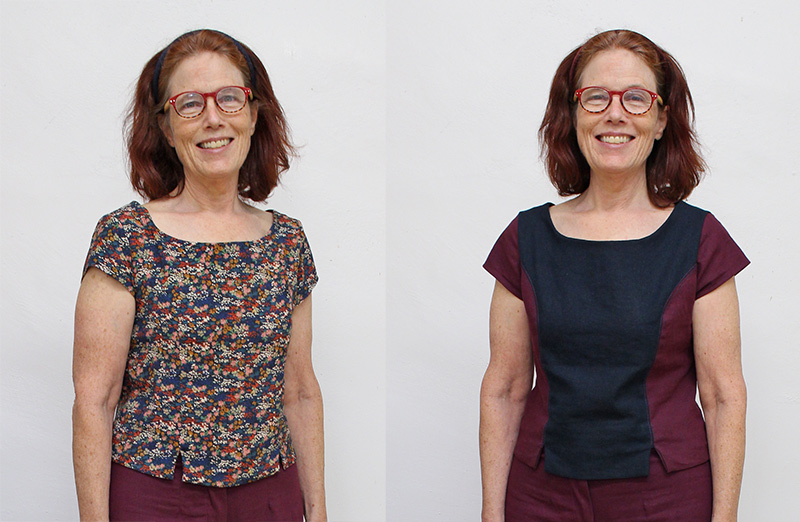 This top is part of my Work from Home Module. On the right is my wearable test fit, and the left is the fabric I selected for the module.
The pattern is described as a "top (close-fitting through bust) with neckline variations, side-front and side-back princess seams, front hemline slits, and back zipper". I would add it has neck facings and a quite large hem facing. It's a re-issue of a 1960 pattern. Here's the envelope & line drawings.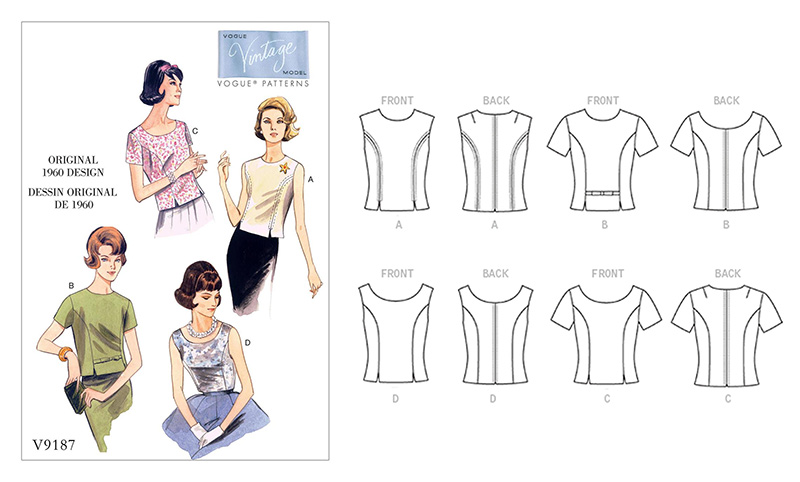 I made view D and added the sleeves, in size 12 at the shoulders, grading to 14 just below the bust (I'm 35″, 29″, 40″). I knew that with a separating zipper in the back, I would never wear the top — getting the zipper started and zipped up by myself would be impossible. Instead I cut the back piece on the fold, intending to put an invisible zipper in the side seam. But the top fits over my head just fine without the zip, and with no zipper, this is a very easy sew. I suspect this wouldn't be the case for the other views with the narrower neckline.
The other alteration I made was to the sleeves. I don't like the length, so I made them more of a cap sleeves. I found this post useful in figuring out how to change the sleeve pattern piece. Here's a very rough sketch of sleeve, with my change marked in red.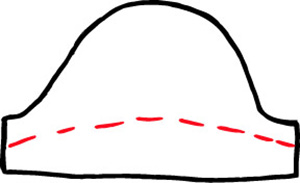 For my test fit, I used some leftover linen. I made 2 alterations: I'm really an A cup and the top is drafted for a B, so I took the princess seams in. Second there was too much fabric above my bust, so I took the shoulder seams up about 1/2″. The top is quite cropped. I usually shorten most patterns by about 2″ (I'm 5'3″) but this didn't need to be shortened. If you're taller than me, you might want to check the length.
I was so pleased with it after I got it basted, I decided to finish it and practice my top stitching. Here's a close-up of the top stitching: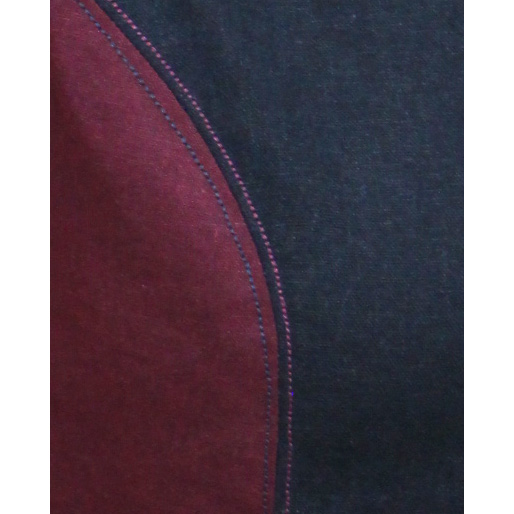 For my Work from Home Module blouse, I used a rayon crepe. I only had 1 meter, but had no trouble getting the pattern to fit.
Two design details I really like about this top are the back neckline and the hem detail:

But maybe the best thing is that they both coordinate with the purple pants I made this summer!