At the end of November I put together my Fall/Winter sewing plans, excited to have pieces that would all work together. I made the first top — a True Bias Nikko Turtleneck — and realized that I needed them in all the colors. So I've used much of my sewing time doing just that, rather than making the other items in my list. I now have an olive turtleneck, as well as black, brown, paprika, and navy — all in heavy rotation.
I've made some progress with several of the other things on my list, but got stuck with a fitting failure on the pants I was hoping to make.
Then along came the Great Module Sew-along, an instagram challenge to make a small capsule wardrobe (3 tops, 2 bottoms and a topper) by the end of March. It's hosted by Whitney (TomKatStitchery on youtube and @tomkatstitcherycarmel on instagram) and Carla (Stay Stitching on youtube and @carlamayfield5 on instagram). It's been inspiring to watch what other sewists have planned to make, and are already making. I decided to join in, to give me a nudge to make more progress on my Fall/Winter plan.
I'm modifying my original plan a bit to fit into the challenge format. They are loose with the rules, so items you've already made are allowed. Here's my fabric choices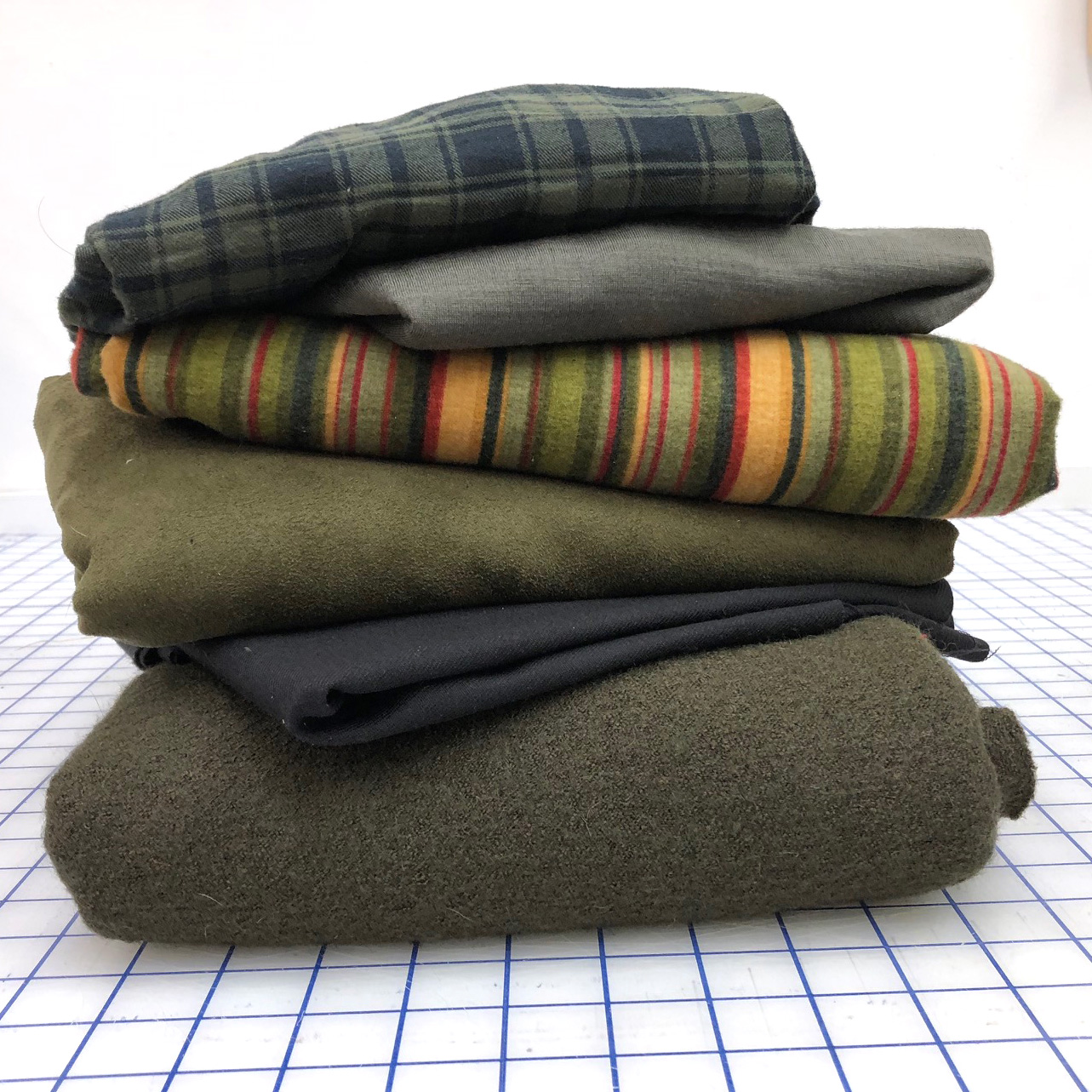 From the top:
Flannel for a button up (vogue 8772)
Wool jersey for a turtleneck (True Bias Nikko)

Flannel for another button up (vogue 8772)

Ultra suede for a skirt (hack of new look 6106)

Wool flannel bottom weight for pants (Deer & Doe narcisse)

Boiled wool for a cropped jacket (Decades of Style 3's a charm)

I'm a bit unsure of the fabric choices for the 2 button ups — the greens aren't quite right and I don't know if they'll fit under the cropped jacket. But we'll see…
And sketches I made of the (hopefully) resulting outfits.