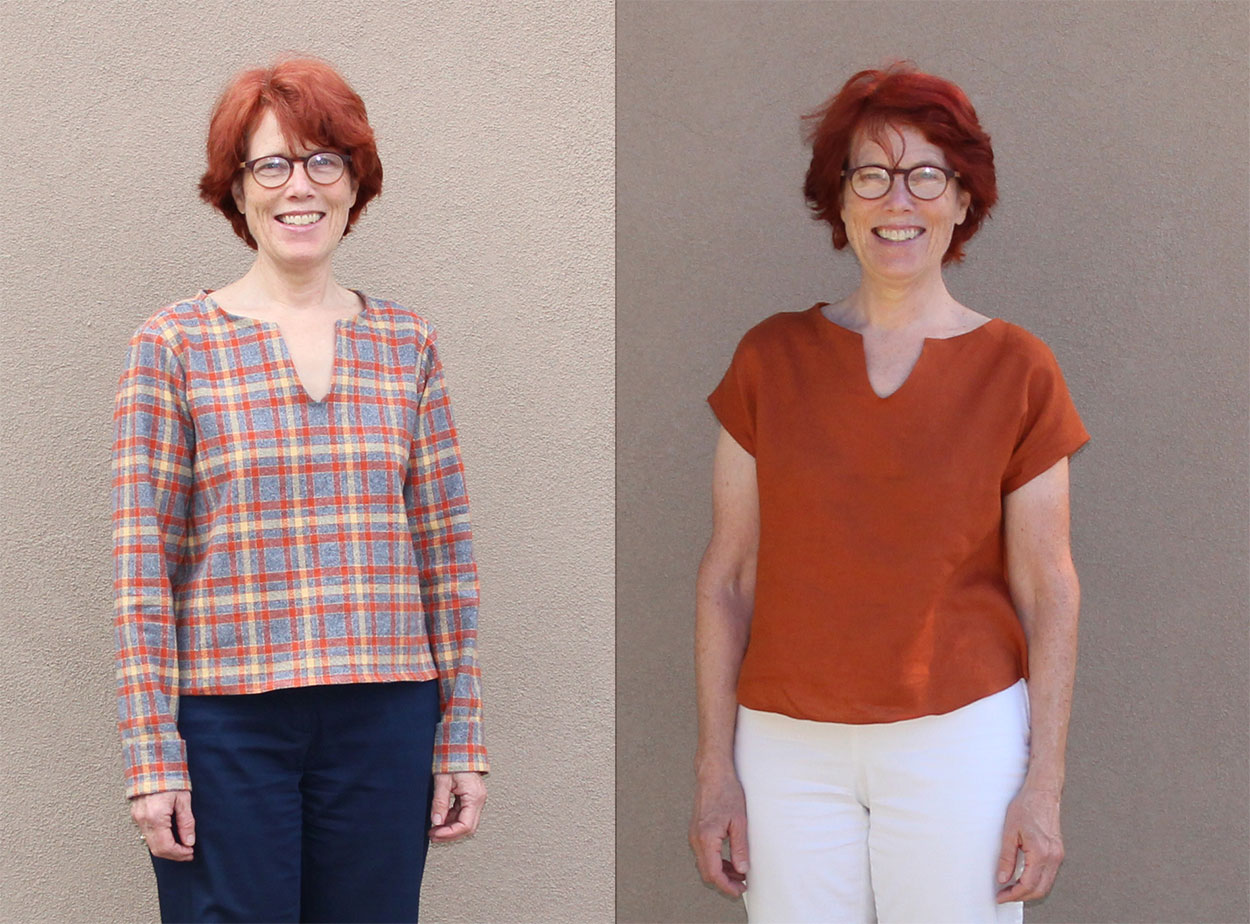 In April, I made the Grainline Scout Tee, above left, in Mammoth Flannel in Pumpkin/Grey that I bought from Style Maker Fabric. I used the neckline variation tutorial from the Grainline blog (in 2 parts: here and here) and the added long sleeves with this tutorial. The neckline mod was quite straight-forward, although I made my V shorter than Jen did in the tutorial (by an inch), as it looked like the V showed off a bit more than I wanted. The sleeve tutorial was more confusing, and I was very unsure if I had to move the grainline or where to move it to on the new sleeve piece. I left it where it was and it all turned out okay, but if I make another long sleeve Scout, I'll probably buy the recently released Scout sleeve variation pack.
I've been on a tear making Maya tops for my summer wardrobe, and I really like the Scout neckline variation, so last week I made a Maya with one (above right), from a lovely paprika colored linen from The Fabric Store.
I thought the V on the Scout was a still a bit too low, so I made it less deep on the Maya. Here's what I did to the pattern pieces, using the Grainline tutorial:
I used a bias binding for the neckline, so for both the front and the back pattern pieces, I lowered the Maya neckline 3/8″ to change the seam allowance to 1/4″.


The Maya neckline is about 1 inch higher than the Scout. I raised the front neckline 2-1/2″


I cut a 3-1/2″ V
To sew the Maya, I don't use the instructions, as she makes French seams on the sides, and I can't get a good curve under the arm that way. Here's what I do:
Sew the shoulder seams and finish the edges.


Sew the side seams on my sewing machine, clip the curve, then use my serger to finish the fabric edge. This is the method Kylie shows here. Before I got my serger, I sewed the side seams on my machine, clipped the curve, and sewed a second line of straight stitches about 1/4″ from the seam line, catching the clips a bit, for reinforcement.


Sew the neckline as explained in the Grainline tutorial


Finish the hems.
Here's the sleeve curve from the outside and inside.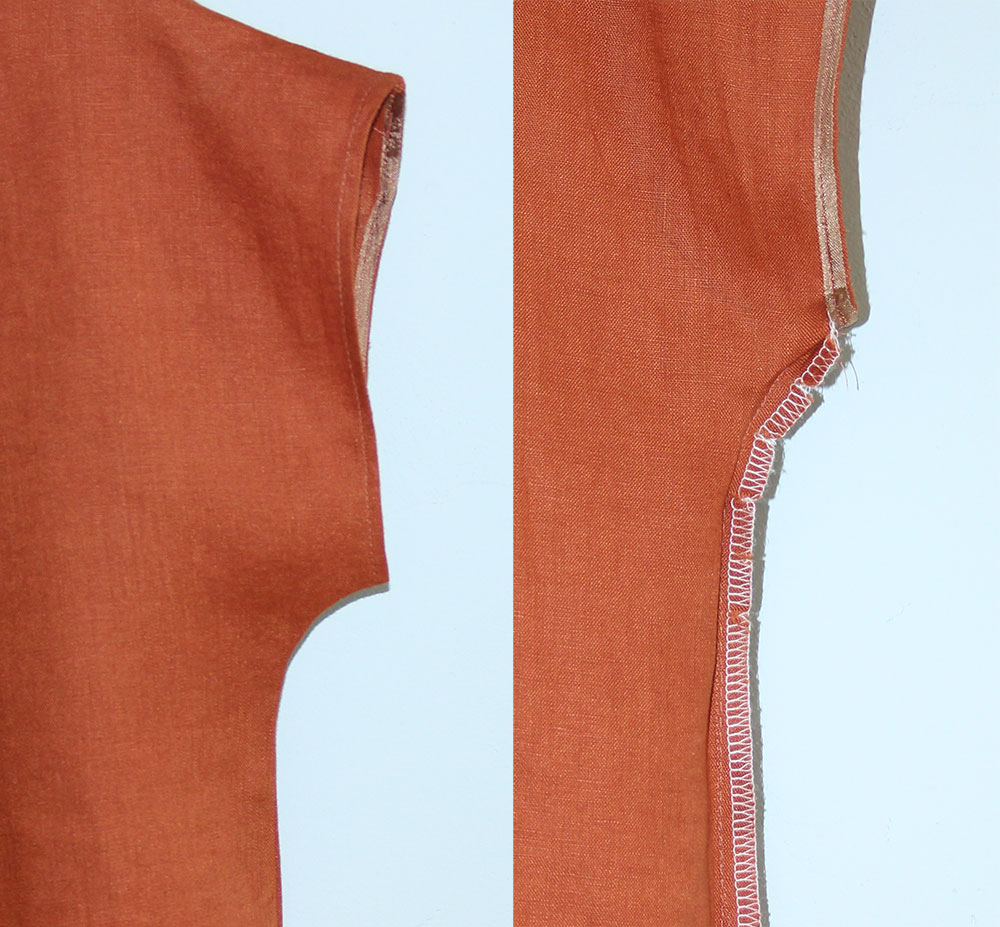 The linen wrinkles a lot, but it's really nice to wear for the hot weather we're having (in the high 90s yesterday!)