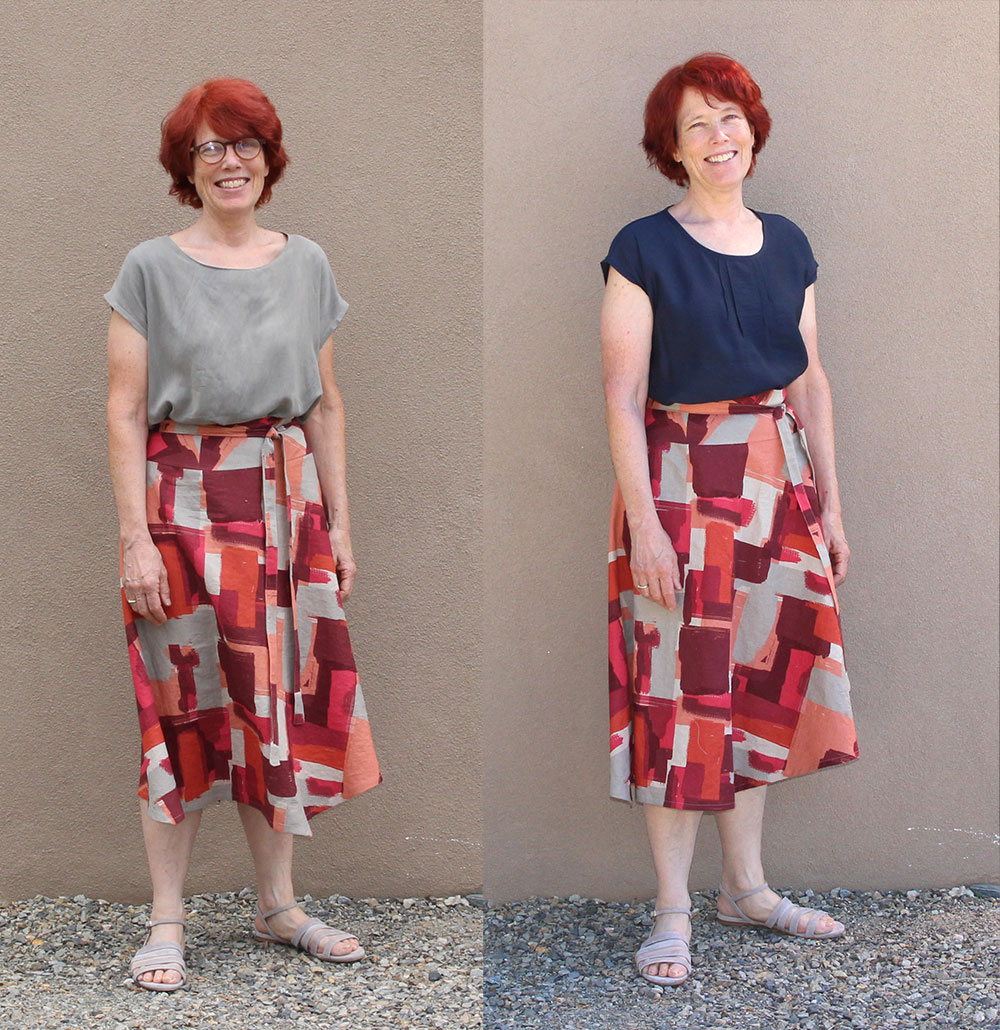 During #MeMadeMay, Rebecca posted a lovely wrap skirt she'd made from a Japanese sewing book called Shape Shape 2. And Masha (@maze.handmade) posted a skirt that turns into harem pants from the same book. Inspired, I bought a copy of the book and, for the wrap skirt, this Japanese linen blend from Style Maker Fabric.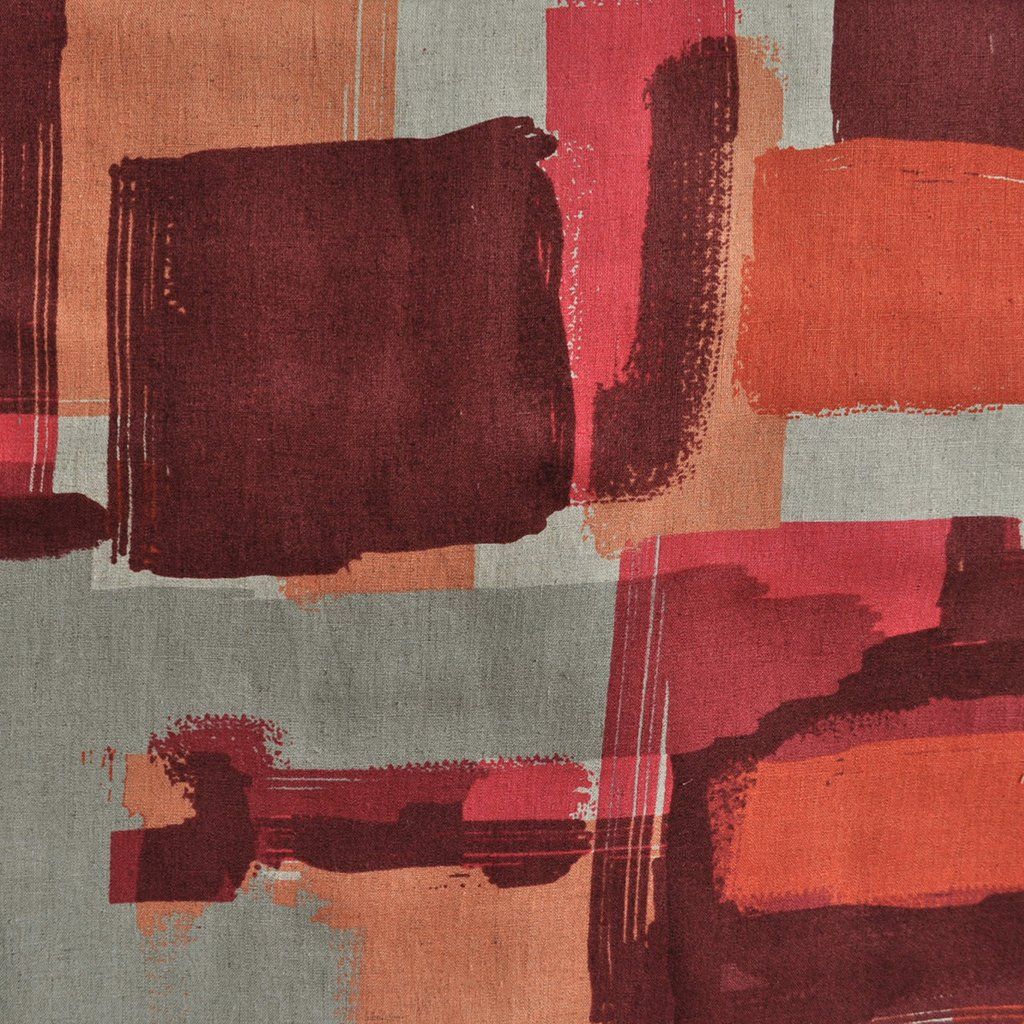 When the fabric and book arrived, I was quite excited. The idea of a "seamless" skirt where I didn't have to ponder over how to finish the insides was quite appealing. Until I realized that my vision was a midi-length skirt and the pattern was for a knee-length one. And the fabric was the narrow 44″ variety and I didn't have enough to lengthen the skirt at all. After some head scratching, I realized I could go up rather than down, by adding a waist band to the top of the skirt.
I made the widest band I could fit on the fabric after I'd cut out the skirt. I used some twill left over from another project to line the band, thinking that it needed some structure. I'm not sure this was the best idea, as the twill is a lot heavier than the skirt fabric and didn't behave very well when I tried to hand-sew it down to the bottom of the waistband. So the skirt insides aren't very pretty. Maybe I should have interfaced the band and used a lighter fabric for the lining?
But I'm really pleased with the result and have worn it a bunch since finishing it. Especially since I have several tops that work with the fabric pattern, so I can dress it up or down. And maybe best of all — I used up all the fabric, so I don't have to think about what to do with the leftovers!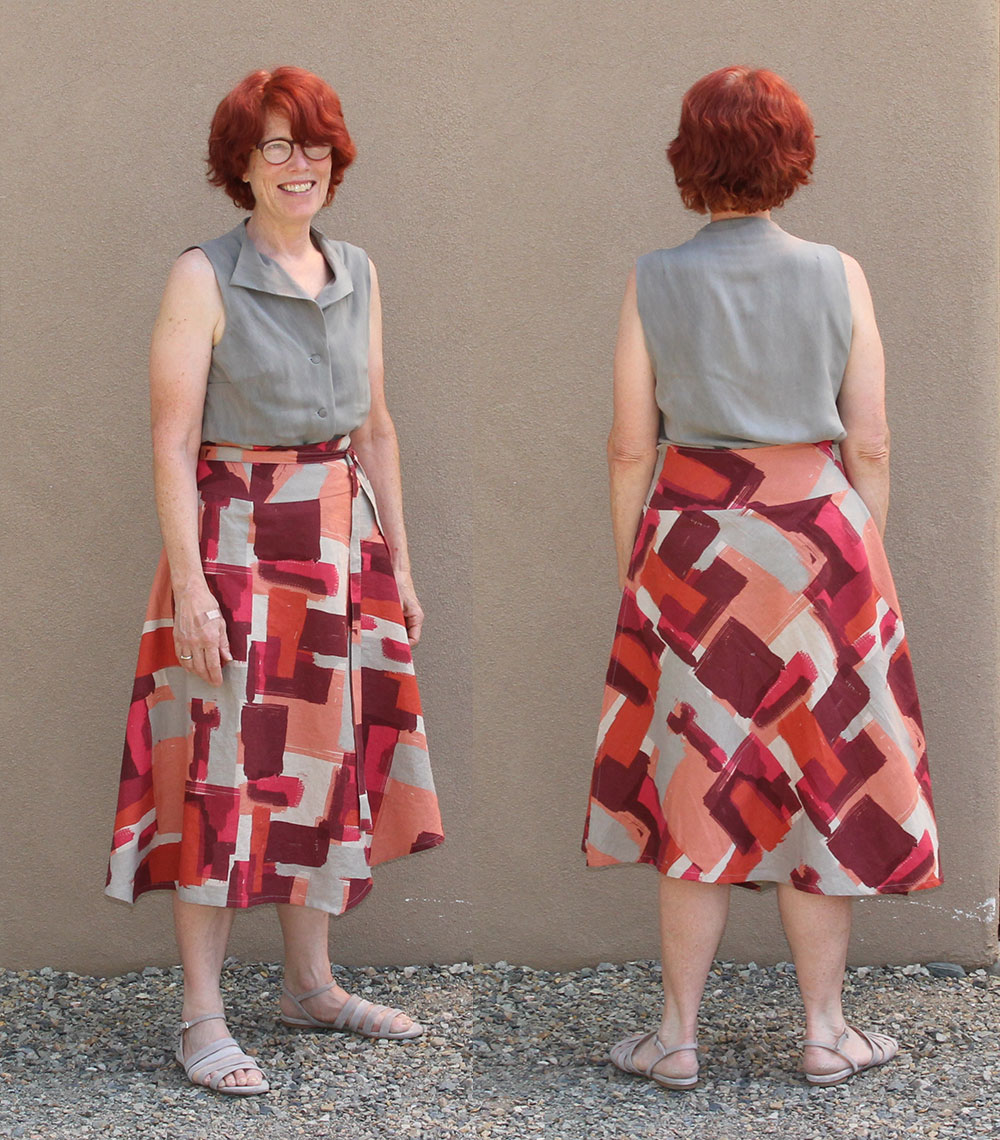 The top is McCall's 6750 from this Craftsy class on tissue-fitting tops.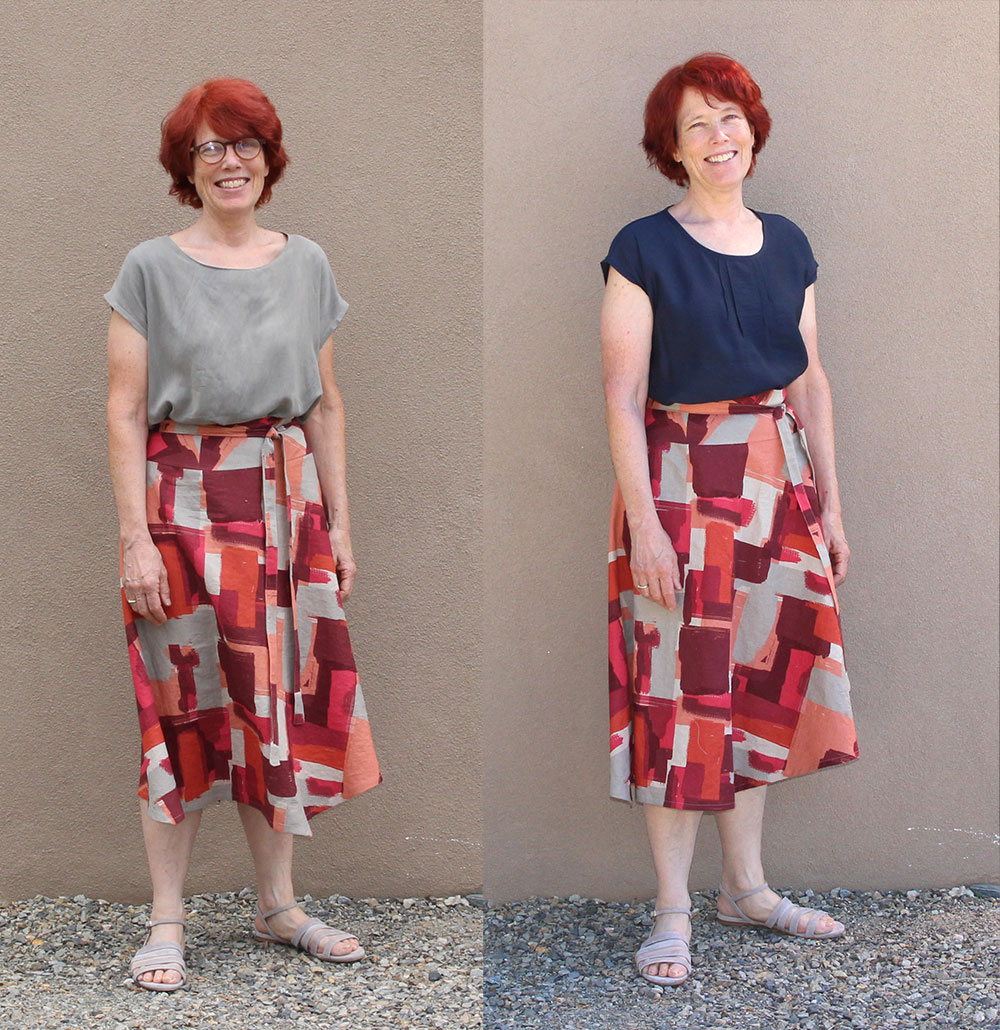 On the left is a Maya top in the same sandwashed rayon as the shirt above, and on the right is a RTW blouse.